my build
02-05-2010, 11:42 AM
Senior Member
Join Date: Mar 2006
Location: tacos
Posts: 9,532
Likes: 0
Received 0 Likes on 0 Posts
Vehicle: 2000 Elantra
my build
---
ok so im gonna start up a little build of my pile of sh*t and will update it as i remember all what i have laugh.gif
the car does run but i have a misfire right now im chasing for some odd strange reason
car idles at 800rpms
ITS LOUD but i dont care
before i started having the misfire it actually set all of the readiness monitors and probably would've passed emissions if it wasn't idling then at 2k rpms
engine and transmission:
2003 beta 2 head milled down
beta 2 head gasket (thinner to raise compression a tad)
oil restrictor removed out of engine block
2000 elantra block bored .040 over
deburred oil passages
all new everything (bearings, seals, etc)
rods shot peened, cyrotreated
arp rod bolts
balanced
kept the metal oil pan
custom intake manifold with 65mm mustang TB
WARNING FOR ANYONE THINKING OF USING A MUSTANG THROTTLE BODY. IF YOU GET A THROTTLE BODY WITH A HOLE IN THE BUTTERFLY, SEAL IT OR YOU WILL IDLE AT 2200 RPMS AND GO NUTS TRYING TO FIND IT FOR 2 WEEKS
alternator relocated to the rear of engine
beta 2 transmission
push clutch conversion
competition clutch 6 puck clutch with upgraded pressure plate
fidanza flywheel
window weld motor mounts
ngk wires and plugs
MSD DIS2 HO
jeep cherokee overflow bottle for the water intercooler
a second power steering reservoir a windshield squirter tank
stock radiator
8" and 12" pusher fans
fuel:
440cc injectors for now, have some 1000 cc low impedence and a resistor box for after i break it in then ill get some E85
goodyear 300psi fuel line
sx automotive FPR
summit racing pressure guage
walbro 255 pump
turbo setup:
sammich plate
holset he351
custom log manifold
external gate with 40mm tial wastegate and open dump
tial BOV
water intercooler
4" intake angel.gif
2.5" charge piping
3.5" down pipe
3" exhaust WITH CAT CONVERTER for you a-holes mandrel bent going to a dynomax ultraflo
AEM FIC
suspension/brakes(most important part of a turbo car)
my bbk (yes i figured this out and people cloned me)
xg calipers
kia spectra rotors
hawk pads
for rear i converted to disk from a tib
slotted and dimpled rear rotors
hawk pads
goodridge lines
if you install a rear disk setup on a j2 you need to order e brake cables from a elantra with ABS even though ive NEVER seen a factory rear disk elantra....
eibach springs
kyb gr2 struts (soon to be replaced with coilovers or at least AGX struts)
car:
pile of sh*t 2000 hyundai elantra with dents and scratches everywhere
paint faded
no dash in the interior
oil spilled on carpets and seats
missing alot of the interior parts but who cares its a hyundai
battery located in trunk
equus oil and boost guage
aem uego wideband
factory guage cluster zip tied to cross bar
flex-a-light heater ghetto bracketed to cross bar
keeping the factory rd1 wheels
no special exhaust tip
no pretty at all outside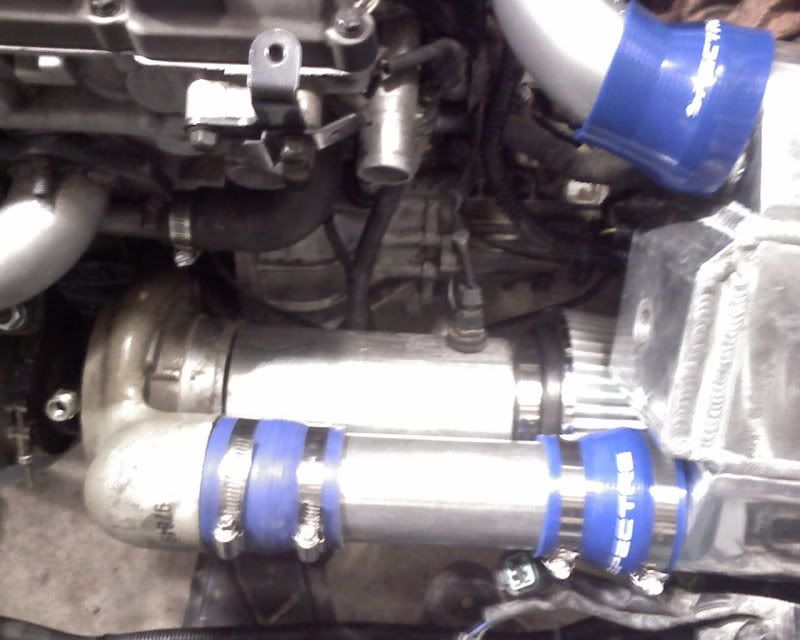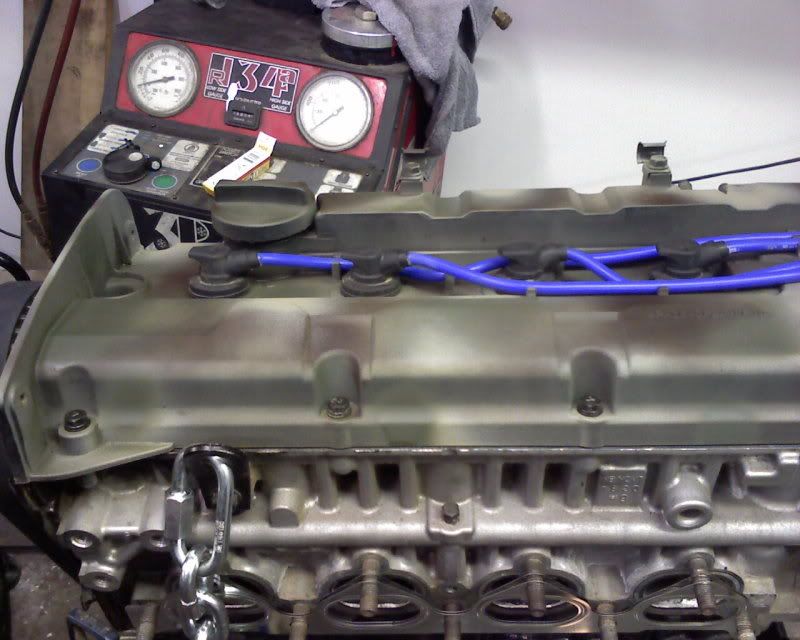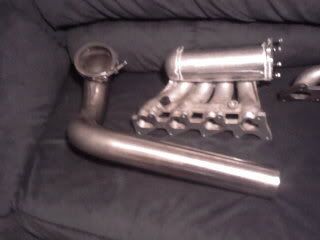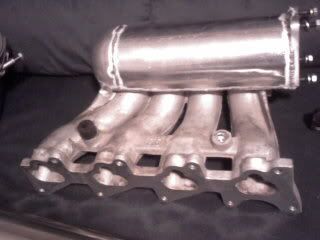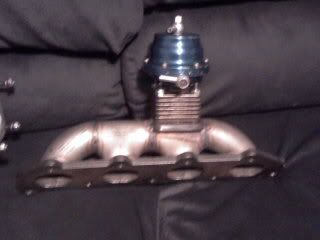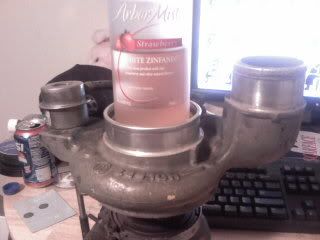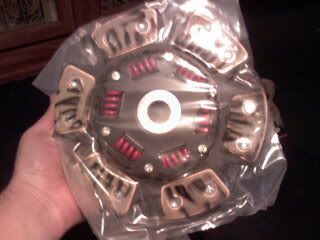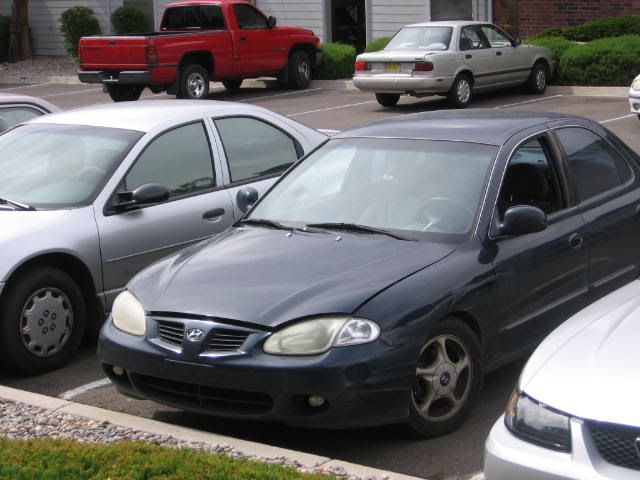 THANKS:
random, jongtr, socks, denisst99, mad_john, yamaha, dmitryvd, HKC, shadohh, tanc and anyone else who helped me in the 4 years it took me to hear it run again
DEDICATED TO MY WIFE she mustve been crazy to listen to me babbel about this car lol
we named it "doormat" and im ordering a plate that says that also lol
02-05-2010, 03:00 PM
Senior Member
Join Date: Mar 2006
Location: tacos
Posts: 9,532
Likes: 0
Received 0 Likes on 0 Posts
Vehicle: 2000 Elantra
---
no you dont really this damn thing has caused me tons of heartache
now while including the TB im in it for half of the price of a airram
i also had to remove it 4 times because of various issues like vacuum leaks and throttle cable/throttle body issues
02-05-2010, 05:28 PM
Senior Member
Join Date: Aug 2009
Location: Washington D.C.
Posts: 11,992
Likes: 0
Received 0 Likes on 0 Posts
Vehicle: Hyundai Tiburon FX
---
i've been waiting for this thread for 4 years!!! and by the way i just gave you some moral support like you have my supercharger project. i must have done a good job egging you on.
that is downright the COOLEST elantra i've seen. it's badass. such a sleeper and i LOVE sleepers. you invented all of that yourself from scrap parts. i know times were hard, a lot of things going on outside of all this yet you pulled through. but you've gone and done it!!!
i've always loved stock RD1 rims. great quality on them. and think they look great on the elantra. they don't make rims with good old lug caps anymore, very unique. it's a great, fun, performing car with good aesthetics. by the way, you can get some Meguiars headlight restoration kit and it'll brighten up those headlights real nice. when drilling, don't move the drill too slow though because it'll melt the plastic.
Yay.gif bestWish.gif dance.gif party_time.gif Mysheep.gif toot.gif winner.gif rockon.gif yeah.gif goodjob.gif win.gif fest30.gif beta.gif nos.gif racing2.gif yourboobs.gif
02-05-2010, 09:06 PM
Member
Join Date: May 2008
Posts: 58
Likes: 0
Received 0 Likes on 0 Posts
Vehicle: 96 accent
---
whos denis have some contact information, sorry to be off topic lol... but yea this build makes me excited id like some vids of it running... howd the fic working so far? i take it its not totally drivable yet ???