Universal side skirt splitters
12-06-2016, 05:18 PM
Member
Join Date: Feb 2012
Location: Tampa, Florida
Posts: 86
Thanks: 0
Thanked 0 Times in 0 Posts
Vehicle: 2012 Veloster
Universal side skirt splitters
---
These things are all over ebay for around $60-70. I like the look of them compared to most of the big uncle bens ricey side skirts. I'm wondering if I could make a set myself real cheap and then put on some carbon fiber vinyl over it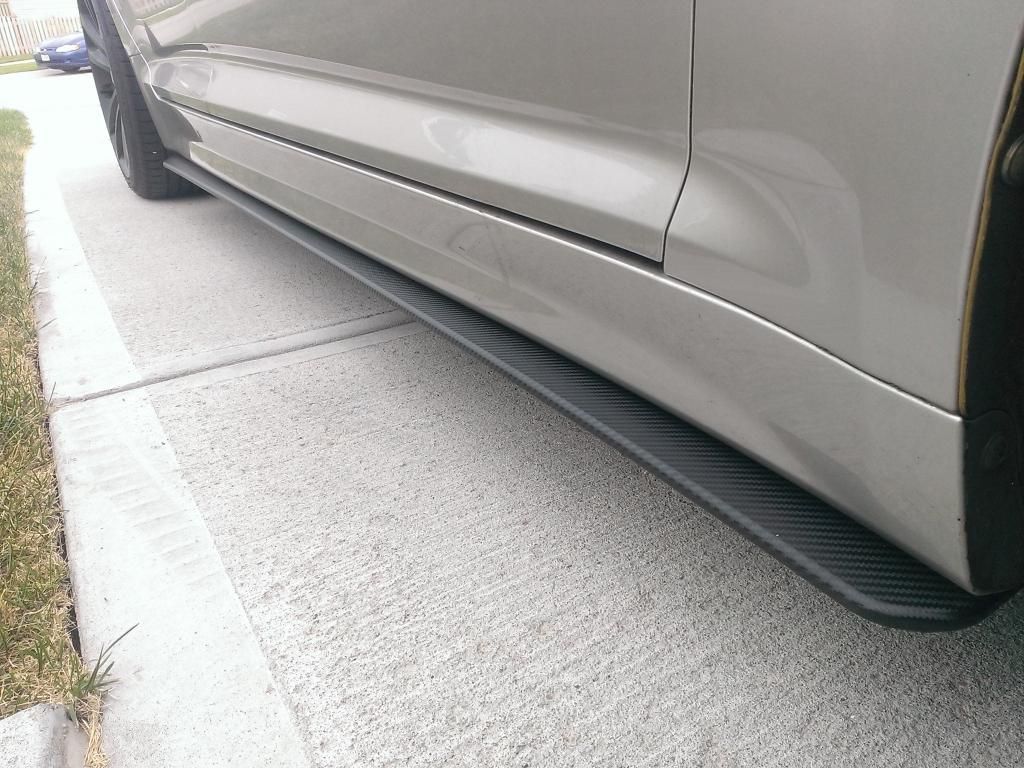 If you have these or made a set yourself, please add a DIY for me to follow.
12-06-2016, 10:16 PM
Senior Member
Join Date: Mar 2010
Location: Denver Co
Posts: 2,573
Thanks: 0
Vehicle: 1999 Hyundai Tiburon
---
Really!! Thats actually a great price! When I was looking for carbon side splitters, the cheapest eBay Universal's I could find were 500!
12-07-2016, 06:55 AM
The Man!
---
I bought these for the Genesis right before I put it away. I ended up getting them for $65 though. And these are not completely flat....they have a little fin at the end that's carbon fiber.
http://www.ebay.com/itm/391393525687...%3AMEBIDX%3AIT
I'll put them on over the winter if I get the chance, or right before I bring it out in the Spring.