Hyunday Pony Turbocharged DrAG eDItION by GzK
07-24-2013, 11:47 AM
Member
Join Date: Jul 2009
Posts: 72
Likes: 0
Received 0 Likes on 0 Posts
Vehicle: hyundai accent X3 99 gt turbo 1.5 dohc
Hyunday Pony Turbocharged DrAG eDItION by GzK
---
hi
first sorry for my bad english but i'm french from Guadeloupe .
i will try to share with u my drag accent/pony
the car project is based on a 99 hyundai accent/pony X3 1.5 DOHC 16V it's called "GT" edition in my country .
but i don't keep the 1.5 dohc engine and it's been swapped by a 2L DOHC BETA 1 engine from a 99 hyundai Tiburon and going to be Turbocharge with a megasquirt based stand alone completely build by me on my own spec .
some pict to show you the thing :
i had started from scratch and need to build the passenger side engine mount to fit the tiburon engine there . after that i order a cheap chinese no name turbo kti on ebay to get some stuff i will need later , sell other and use the T3.T4 turbo and manifold to prototyping and blank assembly the whole .
i'm going water/air intercooler , the car is build for performance only , no daily driver care .
after some fiting and custom build mount :
remove everything to clean the engine bay and change the color of the paint to match the final car color :
to install the fidanza alumnium flywheel i had need to make an adapter , the part exist stock in the automatic version but in my country auto car isn't easy to find :
the one i have done :
stock HYUNDAI version :
after assembly
start reassemble the engine bay
at this moment everything is brand new or have been rebuild to better than new spec with race or stock part , anti rust and black ht paint .
my big brake kit is a mix between many hyundai car
hub and disc from tiburon , double piston caliper from a hyundai santa fé
Custom build passenger engine mount and polyurethane filled .
all the engine mount have been filled like this to stop engine mouvement .
07-24-2013, 11:51 AM
Member
Join Date: Jul 2009
Posts: 72
Likes: 0
Received 0 Likes on 0 Posts
Vehicle: hyundai accent X3 99 gt turbo 1.5 dohc
---
i run a hyundai getz DIESEL CRDI Gearbox because of the longer gear . if fit just bolt on .
assembly of the alternator etc...
make the turbo oil return
some TIG with the fuel return bung
at the end
ready to go back on the engine bay
i have retofit a 2000+ accent dashboard because you know the stock is crap and brok so easyli
play with some CF sheet , and some electronic to make all my gauge and switch work together :
missing some gauge (afr , egt etc...)
http://www.youtube.com/watch?v=YKwjcFDTH3U
get my tiburon disc slotted
fuel return to go to the Fuel pressure regulator
have to work on the water methanol injection kit , the ice box for the intercooler and many other thing
i have installed a short shifter from a tiburon , it require minor fitting but fit nice
just receive my tig welder [kick]
and after some training : [2thumbsup]
first start on my megasquirt stand alone
http://www.youtube.com/watch?v=LTGgZ...ature=youtu.be
[wave]
some aluminium weld to make my charge piping , idle valve port and adapt my ebay blow off and water injection bung :
installing my ACEWELL DIGITAL GAUGE
receive some gauge
http://www.youtube.com/watch?v=Q0S60sThXGI
http://www.youtube.com/watch?v=P3JgNUC5zhg
Missing the shift light
some work at home the work in a better condition :
start to work on the exhaust .
i ran a E-Cutout for the race so my exhaust line is in 2 part one in 3" free flow and the other in 2.5" with a high flow CAT and a muffler for noise reudction to be road legal
installing walbro fuel pump instead of stock
some work in the cockpit lol
i have order some polyurethane bushing for all the chassi bushing
next
http://www.youtube.com/watch?v=OTDcJtFMjmA
I have finish my control center , my E-Cut out is controled by a switch
http://www.youtube.com/watch?v=R7HKEcHQkX4
07-24-2013, 11:52 AM
Member
Join Date: Jul 2009
Posts: 72
Likes: 0
Received 0 Likes on 0 Posts
Vehicle: hyundai accent X3 99 gt turbo 1.5 dohc
---
the mecanic fuel pressur gauge is replaced by an electronic one .
now i work on the intercooler water piping and the coper heat exchanger for the ice box
in this configuration i have 2 setting , a road setting where the water will pass on a radiator and don't need ice for daily driving by example , and a race setting when the radiator is bypassed and i use ice to get lower water temp .
some bling lol :
hi had some overheat issue so i change my radiator setup with a oem fan rather than the ebay slim fan help me reduce the engin temp :
old :
new .
07-24-2013, 11:57 AM
Member
Join Date: Jul 2009
Posts: 72
Likes: 0
Received 0 Likes on 0 Posts
Vehicle: hyundai accent X3 99 gt turbo 1.5 dohc
---
first test on my chinese turbo kit @ 0,4bar and no tune .
http://www.youtube.com/watch?v=Zd_RcTiB6Sc
just another video to show you some megasquirt stuff
http://www.youtube.com/watch?v=QzUB3xkoL2M
mod of the intake pipe to remove the oilbreather port and tap the air temp sensor :
same thing on the intercooler to install a PT100 temp sensor to monitor the water temperature in the intercooler
anti heat gasket
some bling again
cache et pipe admission en noir titanium "ssangyong"
Tiburon stock 15' rims
rear brake conversion with some tiburon part and home made caliber bracket
i use acid to remove rust and paint them with HT black peint
home made caliber bracket
voila
polyurethane bushing installation
to remove the old i burn them
some tig welding to make a support for my msd coil
some pict of my megasquirt stock wiring adapter and the pcb sorry the indication are in french
all the stock stuff and other are controlled by the megasquirt (fuel pump , fan , turbo pressure , water injection , launch control etc...)
i installed my leather boot
i have received the radiator for the water / air intercooler for road use :
It's not the intercooler itself but the radiator to cool down the water passing in the air/water intercooler .
some paint again
http://www.youtube.com/watch?v=IDAYmVM7f0E
http://www.youtube.com/watch?v=M4Prznw-dU8
http://www.youtube.com/watch?v=5i6L_sMkGg0
:langue:
first attempt to make fiber glass part for weight reduction : the hood
molding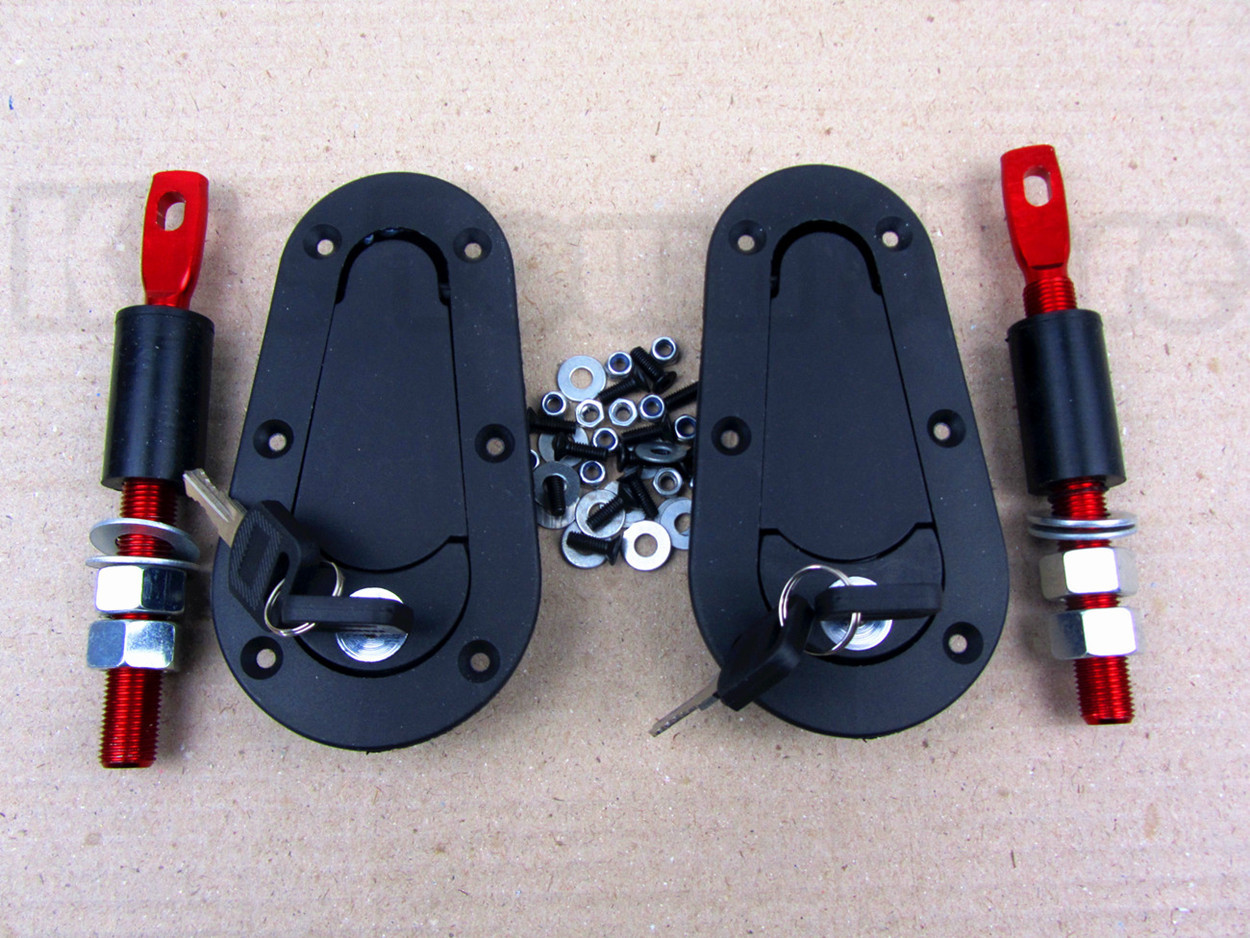 receive the missing bushing
ok so after stage 1 positive test i go to stage 2
forged piston and rod arp stuff big turbo and race manifold etc... [boxing]
new fuel pump aem 320l/H
new 850cc injector
new wastegate
CP forged piston with ceramix and graphit coating
still waiting for some part to start assemble everything [kick]
new manifold require some modification and new precision turbo 5858 CEA
need to make the downpipe jonction and the wastegate adaptation
i have some place issue as the whole is designed to fit under the tiburon hood , but the accent have less place so the manifold hit the coolant hose and ne some clearance for the radiator .
old setup
and with the new
i have found a new radiator @ summit racing
the inlet & outler are on the same side so no more clearance problem [winner]
blank installation
fan turbo clerance
receive my new drag wheels to
still waiting for my rod etc...
that's all for now
be free to comment positive or negative are welcome [nod]
receive my stuff from ATELIER HP in CANADA
Custom Crower IBEAM Rod
I will move my alternator in place where the AC compressor was :
arp bolt
oversize TB (58MM)
Missing the acl bearing and i can build the forged engine
news today
starting to fit the 2 radiators :
the bumper as bee cuted to fit
the alternator is relocated in place of the ac compressor so there is ton of place to install the external EMUSA Wastegate
and voila [2thumbsup]
i have receive my overbore stock TB from ATELIER HP
stock beta TB :
modified beta TB
blank forged CP piston & Crower I BEAM rod assembly and comparaison to the stock one
07-24-2013, 12:28 PM
Senior Member
Join Date: Mar 2008
Location: Atlanta, GA
Posts: 4,185
Likes: 0
Received 0 Likes on 0 Posts
Vehicle: MC + RD2 + AW11 + 944 = 4x Win
---
A beta swapped and boosted pony? With an XG bbk?!
x (∞+1)
Good show sir!
I wanted to find a Pony truck and give it the same treatment, but that's all dreams. You brought it to life in the coupe!
07-24-2013, 12:32 PM
Senior Member
Join Date: Oct 2008
Location: Columbus, Ohio
Posts: 658
Likes: 0
Received 0 Likes on 0 Posts
Vehicle: 1997 Hyundai Tiburon
---
Just wanted to pop in and say great build so far!! I've always wanted to do an Accent build but haven't gotten around to it. Keep it up and get us some HP numbers
07-24-2013, 02:06 PM
Administrator
Join Date: Mar 2006
Location: Lacey, WA
Posts: 12,515
Likes: 0
Vehicle: Two Accents, Mini, Miata, Van, Outback, and a ZX-6
---
That's a lot of work and quite a project. Did I see that you have megasquirt info displaying on an Android device? That's pretty awesome. I have no sound at work, I may be mistaken.
07-24-2013, 03:54 PM
Senior Member
Join Date: Mar 2009
Location: Halifax N.S. Canada
Posts: 1,922
Likes: 0
Received 0 Likes on 0 Posts
Vehicle: 2000 tib
---
This is my kinda build!
! .. I wanna see a 10 sec pass outta her!!,Can't go wrong with ATELIER HP
Did'nt know a getz tranny would bolt up!?, I use a elantra tranny for a longer 4th gear.,did you install lsd?
07-24-2013, 05:47 PM
Member
Join Date: Jul 2009
Posts: 72
Likes: 0
Received 0 Likes on 0 Posts
Vehicle: hyundai accent X3 99 gt turbo 1.5 dohc
---
thanks for your comment i will try to answer in order





the pony in my country are more popular thant the first tibby . the tibby was a berline car as the elantra , and people prefer french or european car . it not very long time that hyundai comme popular here .



i don't think a would be able to give you dyno number because there isn't any dyno here lol



the best i can do is measure with embedded device .



the megasquirt is home made with a bluettoth port com so i can get info on any android or pc bluetooth device .



my first work is computer and i have build many embedded computer so make the both communicate it's just a fun time .



i dont' have lsd for now for 2 reason .

the getz gearbox is a diesel one (CRDI) so it's longer thant the longer elantra gearbox .

so officialy and don't know which lsd it take because it's look like a std accent gearbox , i use the stock pony axle but i don't know if internally it's the same .

i haven't finish to test it to see if the engine is happy with the longer gear ;



so when i will sure i will buiy a qaife .



for the last , the wastegate is not conected to the port oil lol , its just to protect the port from debris the time i cut some metal .